Air Conditioner Repair
Sunrise Heat & Air understands the importance of a properly-functioning air conditioning system to your daily life. This is why they offer same-day repair service in Florida.
Why Did My Air Conditioner Stop Working?
Until properly diagnosed by an AC Professional, Ac units may stop working by some of the following:
Float Switch Triggered

Low Refrigerant

Clogged Drain Line

Frozen Evaporator Coils

Dirty Air Filters

Broken Thermostat
In the summertime the air conditioner is working overtime. But what do you do when your air conditioner breaks down? One of the best ways to prevent air conditioner repair is to properly maintain your air conditioner. Make sure you change the filters regularly and have your air conditioner serviced at least twice a year. If you do these things, you can help reduce the chances of air conditioner breakdowns and ensure that your air conditioner is running as efficiently as possible.
Sunrise AC technicians give a clear explanation of the real problem and the viable solutions to help you come up with the best decision. Parts and labor are warrantied for your peace of mind.
We Service All Air Conditioner Brands
Float Switch
If you're like most people, you probably don't give much thought to your float switch until it fails. But when it does, it can be a real headache. Here's what you need to know about float switches and what to do when an AC trips the float switch.
A float switch is a devices that helps prevent flooding by automatically shutting off the water flow when the water level gets too high. 
Float switches are designed to trip when the water level rises too high, but sometimes they can be tripped by other things like power outages or debris in the water. If your float switch
Low Refrigerant
If your air conditioner is low on refrigerant, there are a few things you can do to get it back up and running. First, check for any leaks in the system. If there are none, then you can simply recharge the system with more refrigerant. But if there are leaks, you'll need to repair them before recharging the system. Otherwise, you'll just end up with a low refrigerant problem again.
There are a few signs that your AC may have low refrigerant, such as decreased cooling performance or higher energy bills. If you notice either of these things, it's time to check your refrigerant levels. Don't wait until your AC completely stops working.
Clogged Drain Line
Is your AC working overtime because of a clogged drain line? Don't worry, we can help! At Sunrise HVAC, we will clear out your drain line and have your AC working like new in no time. The drain line is responsible for carrying away condensation and water from the AC unit, so if it's blocked, water can build up and damage the unit.
We know how frustrating it can be to have a clogged drain line. Your AC works hard to keep you cool, but a clogged drain line can cause it to work overtime. That's why routine ac unit maintenance is so important. We'll clear out your drain line and have your AC back up and running quickly.
Frozen Evaporator Coils
When your AC unit starts blowing warm air, it could be a sign that the evaporator coils are frozen. This is a common problem during humid weather, when the unit is running constantly, or if there is a leak in the system.
First, check the air filter and replace it if it's dirty. A dirty filter can restrict airflow and cause the coils to freeze. Next, make sure the thermostat is set to "cool" and the temperature is below the dew point. If the coils are still frozen, turn off the AC and let them thaw for an hour or so.
Dirty Air Filters
If your AC has a dirty air filter, it's important to take care of it immediately. A clogged air filter can block the airflow to your AC, making it work harder and costing you more money in energy bills. It can also lead to a build-up of dust and allergens in your home, which can be bad for your health.
So, what can you do to prevent this from happening? The best way to keep your air conditioner's air filter clean is to replace it regularly. Depending on the type of filter you have, you may need to do this every few months or so. However, if you live in an area with a lot of dust or other airborne particles, you may need to replace your air filter more often.
Broken Thermostat
If you've ever come home to a stuffy, hot house because your AC has stopped working, you know how frustrating it can be. And if the cause is a broken thermostat, it can be even more confusing and maddening. But don't despair! We're here to help you understand what to do when an AC has a broken thermostat.
First and foremost, don't panic! A broken thermostat is usually a fairly easy fix that you can do yourself. The first thing you'll want to do is check the batteries. If they're dead, simply replace them and see if that solves the problem. If the batteries are fine, then the next step is to check the wiring. If you cant seem to find what is causing your thermostat to not work, give us a call.
20 Years Of Quality Service
Sunrise Heat & Air belongs to a brand that has been in business for over 20 years. They remain as the most trusted service provider in Bay Area because of their dedication to deliver superior results. Equipped with the most advanced tools and knowledge obtained from years of intensive training, their AC technicians are prepared for all sorts of repairs.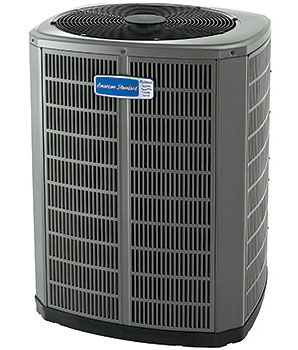 Why Choose Us?
Fast and accurate diagnosis with the help of smart HVAC manifold system

High-quality parts and systems from finest brands

Service vehicles are stocked with commonly used replacement parts.

They can easily get parts that are not in stock.

Upfront pricing and no surprise fees

Free suggestions from our experienced AC technicians

Polite, prompt, and insured technicians
The Finest AC Repair in the Tampa Bay Area
The nickname "Sunshine State" is only appropriate for Florida because it experiences a lot of sunny days. Summers are long and very warm, which means heavy workload for air conditioning systems.
Prevent Sweaty Summers
The demand for AC repair peaks during summer because many units break down due to constant use. Have a technician check your AC before summer to avoid sweaty days and nights. If does break, contact an honest and responsive company that can guarantee their work, like Sunrise Heat & Air.
Who Should Repair Your AC?
Whether it's a minor concern or a major disruption, put AC repair on the hands of the professionals. Air conditioners are complicated machineries that require the attention of those who actually understand how they work.
Not For DIY-ers.
Any attempt to repair a unit without the right tools, knowledge, and training may only lead to costlier repairs. AC repair is one of those processes that do not belong to the DIY path.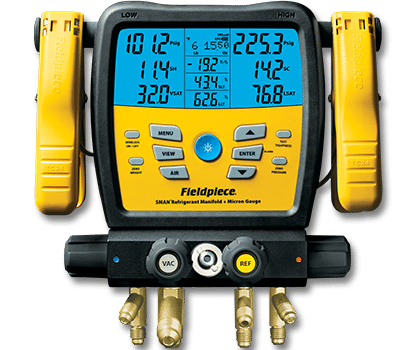 Dont Delay Air Conditioner Repairs
Delaying AC repair only worsens the problem. Forcing the unit to run when it already shows signs of breakdown will reduce its lifespan and increase repair cost. Call professional AC repair as soon as these signs become apparent. Sunrise Heat & Air is reachable 24/7 so they can respond to emergencies promptly.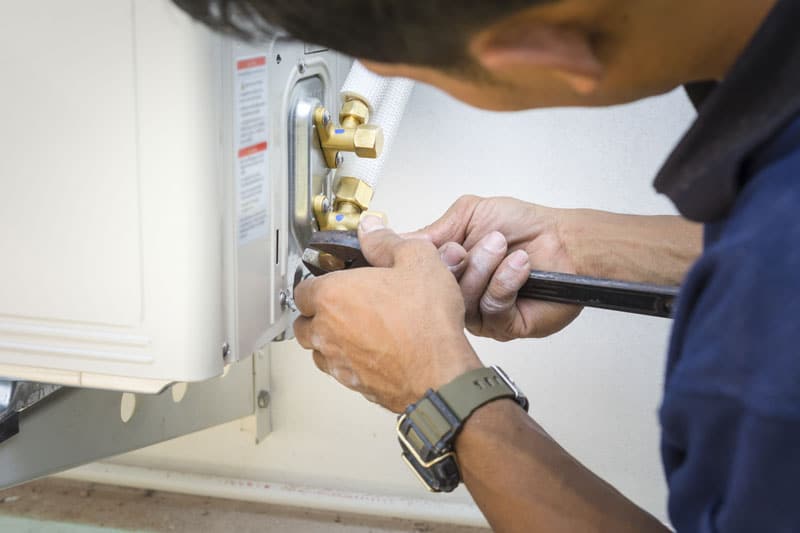 Maybe All You Need Is a Repair
Air conditioners are expensive, so make certain your unit is beyond repair before getting a new one. But just like any other machinery, repairs can only do as much. At some point, you will have to replace the AC. Consider this if the repairs become too frequent.
Honest companies like Sunrise Heat & Air will tell you if it's more prudent to repair or to install a new one.
Installation and Maintenance under the Same Roof
If repairs are no longer enough, Sunrise Heat & Air can install and maintain a new air condition system for you. Proper installation and maintenance are keys to long-lasting optimum performance and energy efficiency.
How to Prevent AC Repairs
All of these problems can be prevented with regular maintenance. Have your air conditioning system serviced and inspected by a trusted name in the industry at least twice a year. A tune-up will pave way to the discovery of emerging problems and will prevent frequent and costly repairs.
Get quality preventative maintenance at a highly-competitive price from Sunrise Heat & Air!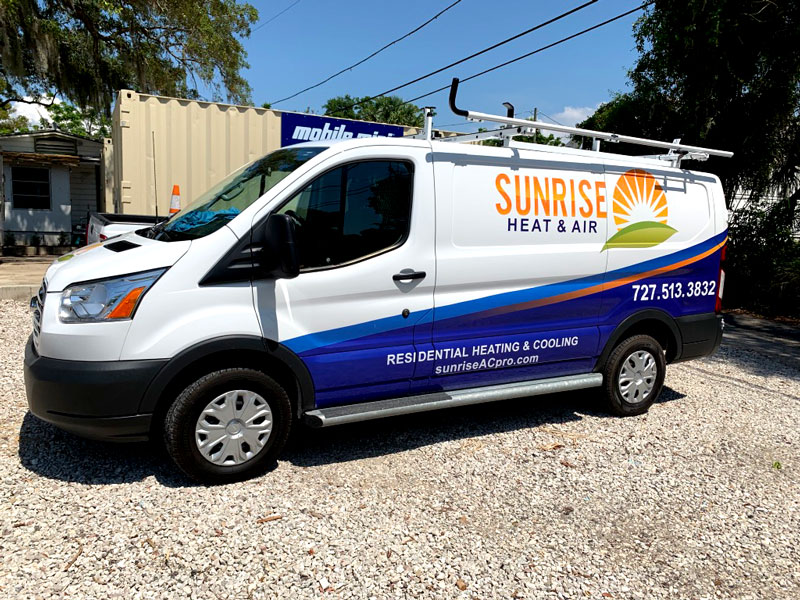 8 Most Common AC Problems
Listed below are the most common AC problems experienced in the Bay Area:
Low Refrigerant
A refrigerant is a chemical that removes heat and moisture from the air. If your system doesn't cool your home anymore, you may suspect reduced refrigerant levels. Most often it is due to a leak. A certified AC technician will have to check the refrigerant levels first before having the unit refilled.
R22, a refrigerant that is now banned in the US for its ozone depletion potential, will have to be replaced with a safer refrigerant.
Frozen Evaporator Coil
The evaporator coil absorbs heat from the air. If it becomes frozen, it won't be able to help cool your home. This can be caused by clogged ductwork or air filters.
Noisy Air Conditioning Unit
Banging, clanking, squeaking, and chattering sounds could be indications of loose or broken components within the AC. You will have to open the unit and scrutinize the interiors to confirm and fix this.
Fans Won't Work
There is a fan that blows air towards the evaporator coil, and another that expels hot air to the outside environment.
You may experience insufficient cooling if either of these fans ceases to function. The usual reasons are faulty motor, worn-out belts, lack of lubrication, and excessive dirt and debris. Ignoring this situation can harm the compression, which often leads to premature AC retirement.
Leaky Ducts
Cooled air is carried throughout your home by ducts. These are often hidden behinds walls and ceilings. Cracks or holes in the AC ducts will prevent cooled air from reaching your living space. This will force your system to work harder, consequently propelling energy consumption.
Leaky ducts can be caused by improper installation, and rodent infestation.
Faulty Wiring
Incorrect installation or choice of wiring can prevent your system from running. It can also overload the circuit breaker and cause fire accidents.
Thermostat Problem
This is particularly common in dial-type units because they could be erroneously calibrated. Although this can be easily fixed, a qualified AC technician may reveal hidden problems associated with the thermostat issue.
Faulty Compressor
A malfunctioning compressor prevents results to significant cooling capacity of the air conditioner. Aside from insufficient cooling, it is typically associated with a stuttering noise.
A number of things can harm the compression, which include: blocked or incorrectly-sized suction lines, low refrigerant charge, electrical problems, and insufficient lubrication.
AC Repair Frequently Asked Questions
What causes AC not to cool?
Sunrise AC
2021-11-17T13:43:13-05:00
There are many reasons why an AC might fail to cool properly. AC units have several different parts that can malfunction or break, which is why it's important to check the owner's manual before making any attempt at AC repair. If the air conditioner isn't cooling properly, make sure all exterior vents are open and free of obstructions, and check for a dirty AC filter. Look inside the AC unit itself for clogs or damage – AC coils should be unclogged and AC condensate drain line free of AC debris.
What causes AC not to cool?
Sunrise AC
2021-11-17T13:43:13-05:00
There are many reasons why an AC might fail to cool properly. AC units have several different parts that can malfunction or break, which is why it's important to check the owner's manual before making any attempt at AC repair. If the air conditioner isn't cooling properly, make sure all exterior vents are open and free of obstructions, and check for a dirty AC filter. Look inside the AC unit itself for clogs or damage – AC coils should be unclogged and AC condensate drain line free of AC debris.