HVAC Services In Odessa, FL
Your AC is responsible for keeping you comfortable indoors during hot months. If it breaks down, it can lead to frustration. While repairing or replacing an AC may be expensive, Sunrise has you covered. We offer the best service at competitive prices, handling everything from maintenance to repairs.
Contact us today, and we'll send a technician as soon as possible. We handle scheduled and emergency services.
AC Repair Odessa
[toc]If your AC is acting up or has stopped working altogether, we can give it a proper diagnosis. We'll assess the problem and come up with a solution that works best for you. We'll also make sure to work as fast as possible to get the AC back up.
When you call us for service, we'll come with all the tools needed for the job. We come fully stocked with parts as well.
If you need to schedule any repairs, Sunrise Heat and Air are ready to serve you. Contact us today to book an appointment.
AC Replacement Odessa FL
Even with consistent maintenance, AC efficiency lowers due to regular wear. The first to go are filters which begin reducing output by around 5 percent. Eventually, the unit will start to show some age. Its energy usage becomes inefficient, and it no longer cools the way it used to.
When this happens, a replacement may be necessary. Newer units perform better and save more energy at a lower cost. You can get a replacement along with a maintenance plan to ensure priority service. We'll present you with different makes so you can choose the replacement unit for your home.
If you're considering an AC replacement, contact Sunrise today. Our technicians can assess your location and ascertain the unit for your property. We'll fully inform you of all costs associated.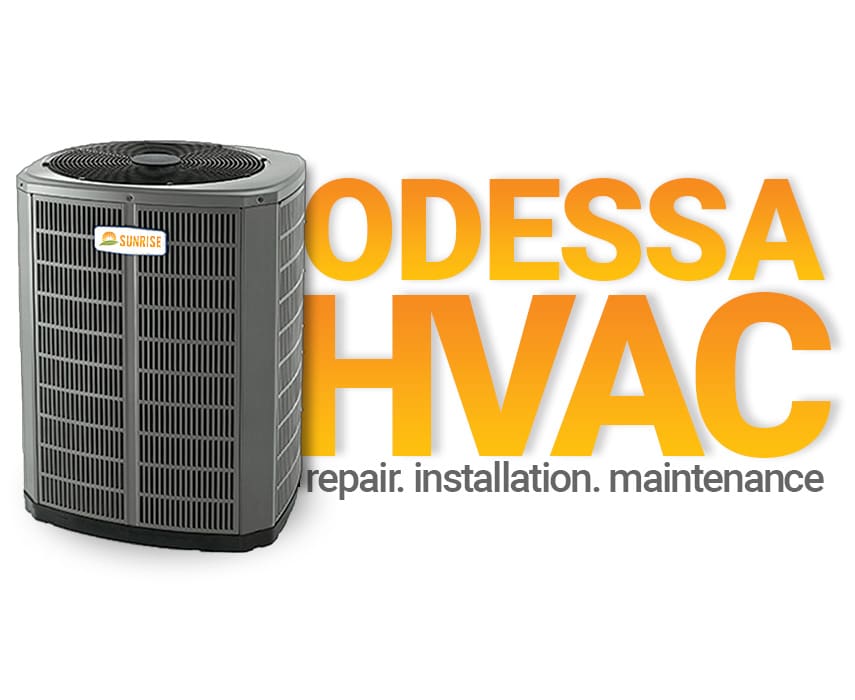 AC Installation Odessa
There are many considerations to take when installing a new AC unit. The price may depend on the following factors:
We'll always consider your preferences and budget while installing your unit. Our technicians can also recommend units that fit your home perfectly. Since AC isn't a one-size-fits-all solution, you'll want the best setup for your home to maximize its efficiency.
When it comes to installation, Sunrise has helped many in the Odessa area. Contact us to learn more about how we can serve you.
Your Trusted Odessa AC Service Company
Sunrise is available 24/7 to serve your needs. Our goal is to provide you satisfaction and build long-lasting relationships. We understand the need to have a dependable AC system in your home. Our technicians are hand-picked and well-trained to give you the best experience possible.
Request your appointment today. You can call us or request a quote, and we'll get back to you as soon as possible.
Odessa, FL
Sunrise Heat & Air
4553 Grand Blvd Suite 250A
New Port Richey, FL 34652
P: 727-220-5422