AC System Installation
Air Conditioner Installation from Licensed Professionals
Whether replacing an old unit or getting a new one, Sunrise Heat & Air brings the best there is to offer in AC installation!
AC installation is a complex process that should only be handled by highly-trained technicians. Proper installation ensures optimum performance, energy efficiency, and longevity. The following factors will have to be taken into account during AC installation:
Placement

Seasonal Energy Efficiency Ratio (SEER)
Those who are widely-experienced in AC installation, like the technicians of Sunrise Heat & Air, can calculate these factors with proficiency.
Not All AC Systems Are the Same
Different air conditioning systems have different installation requirements. Furthermore, cooling requirements vary per customer. Sunrise Heat & Air has a team of experts on different AC system that offers customized solutions to residential, commercial, and industrial settings in Tampa Bay Area. This practice ensures everybody gets what they truly need.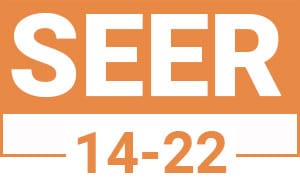 Check SEER Rating
If you've decided to install a new AC, make sure to check the SEER rating. It measures the maximum efficiency of a unit. So, higher the SEER rating is equivalent to greater energy efficiency. The minimum SEER rating of newer units is at 13. 22 SEER is the highest.
What SEER Rating to Look For
Logically, higher SEER rating also means higher price tag. It's also important to note that the U.S Department of Energy imposes minimum SEER requirements that vary by geographical region. In Florida, federal standards require an efficiency of SEER 14.
The Finest AC Technicians in Tampa Bay Area
Built on integrity, reliability, and craftsmanship, the Sunrise Brand is the #1 service provider in Florida. They have a lineup of licensed, insured, and background-checked AC technicians who can give same-day services.
A Passion for Community Service
Using high quality parts and systems from the best manufacturers, they can complete the installation in a timely manner. Their work is warrantied for your peace of mind. AC installation, repair, and maintenance are offered under the same roof, allowing convenience to the part of customers. Sunrise Heat & Air has experts on all types of air conditioning systems.
Sunrise Heat & Air is a part of the Sunrise Branch, which has been in the business for over 20 years now.
How Much is AC Installation?
Each AC unit has its own ac installation cost calculator, which calculates the cost of installing each AC system. The AC installation price calculator assesses charges based on the capacity, energy efficiency, and brand chosen by you. AC installation cost varies based on the following factors:
Size of the air conditioner

Ductwork Requirements
Sunrise Heat & Air offers competitive pricing for all size of projects. They may not be the cheapest contractor out there, but you can be assured of timely completion, premium materials, and superior outputs.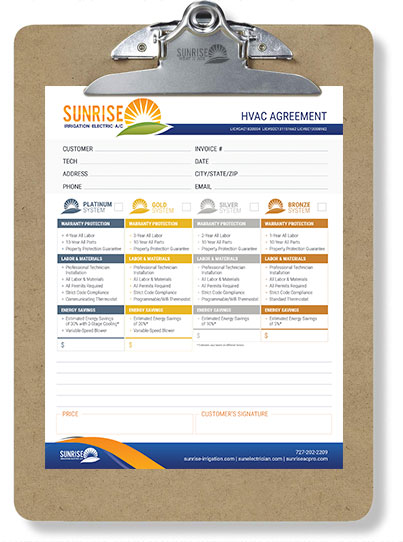 6 Signs That It's Time to Install a New Air Conditioner
Air conditioners are huge investments; that's why some homeowners are reluctant to replace their existing units. However, the cost of a new AC and its installation may only be a fraction of frequent repairs and steep electric bills if continue to use an old, faulty unit. Not to mention hundreds of uncomfortable days and nights.
Here are the perceptible signs that you need to install a new air conditioning system: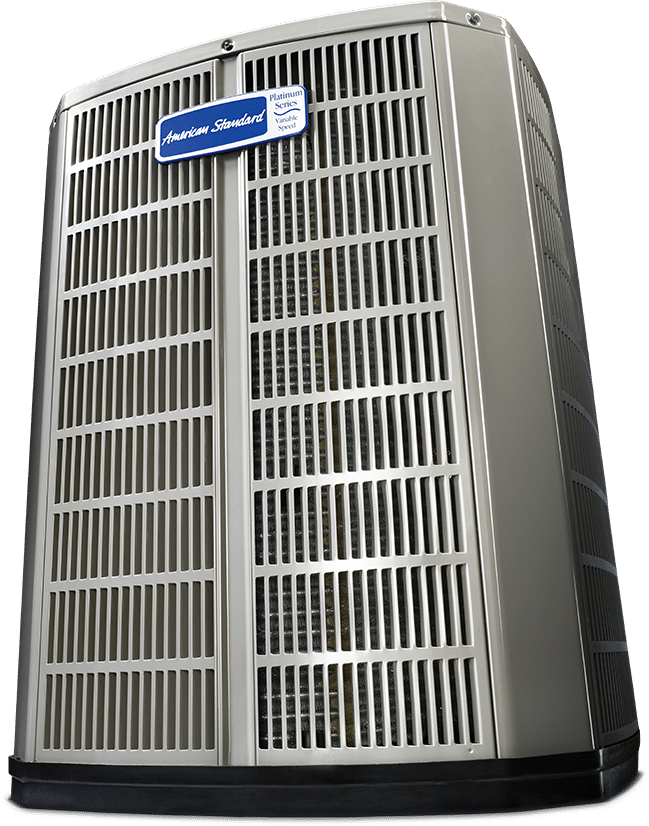 The Existing Unit Is More Than 10 Years Old Already
Generally, properly-installed and well-maintained air conditioners can last up to 15 years. However, if your decade-old unit already demands costly repairs, consider getting a replacement. This is particularly sensible considering the technological advancements in cooling systems in the past 10 years.
Your Unit Is Using R22 Freon
Freon is a non-flammable and moderately toxic chemical which is used as refrigerant. Although "Freon" is a brand name, it is commonly used to refer to all refrigerants.
R22 = Danger
R22 is a refrigerant under the Freon brand. In January 1, 2020, the United States banned the production of R22 for air conditioners and heat pumps. This is due to the chemical's high ozone depletion potential, a trait that can contribute to global warming.
If your air conditioner still uses Freon, you'll have to replace it with a newer and safer kind of refrigerant eventually. A technician from Sunrise Heat & Air can tell if you need a new refrigerant or a new unit.
Frequent Failures and Costly Repairs
Calculate the total cost of all the repairs you paid for last year. Does it outweigh the cost of a new AC system? An inefficient unit is also likely to increase energy bills. The initial cost of a new unit and its installation may be heavy to the pockets. But in the long run, you'll realize how great of an investment it is.
Aside from the cost, think about all the inconvenience all those constant breakdowns gave you.
Your Living Space Is No Longer Comfortable
Has it been an hour since you turned on the AC but the room is still uncomfortably warm? Aging and incorrectly-sized systems do not provide sufficient cooling. This means your unit is consuming electricity and you're not benefiting from it.
Strange Sounds from the AC
Unusual sounds from the AC could be signs that the unit wants to retire already. Banging, clanking, grinding, and squeaking sounds often indicate loose or broken components. Constant clicking is a common sign that the thermostat is failing. Bear in mind that any machinery undergoes natural wear and tear. If your air conditioner has been working for more than 10 years now, don't be surprised if it starts to get noisier.
Moisture Buildup
Properly functional air conditioning systems can handle moisture buildup.
The presence of moisture around the unit combined with inefficient cooling could mean low refrigerant levels or a broken condensate pump; whichever the reason, your house and your family are at risk.
Excessive moisture promotes mold growth, which can cause health problems. Mold also feed on structural parts with high-cellulose content, such as your floorboards, drywalls, and carpets.
Most units have an overflow switch which automatically shuts down the AC in case of excessive condensation. The unit will refuse to run until the problem is fixed. If this happens frequently, it may be more sensible to install a new air conditioning system