Invest in Expert Mini-Split Installation in Tampa Bay, FL
Lower your energy bills when you install an energy-efficient mini-split HVAC system in your home. Call for mini-split installation in Tampa Bay, FL today.
Enjoy Year-Round Comfort With a Ductless Mini Split System
Are you looking for an affordable way to cool your home in the summer while heating your home in the winter? A ductless mini-split AC system is an excellent choice. These hardworking systems offer heating and cooling capabilities in one affordable unit, with no ductwork required. Contact Sunrise Heat & Air to request a quote on mini-split installation today.
Discover the Benefits of an Eco-Friendly Mini-Split AC System
Very few systems in your home work harder than a high-quality mini-split. These units are designed to heat and cool your home while drastically lowering your energy bills. Many units offer additional benefits such as zoned heating and cooling, remote control options, and smart home features so you can control the temperature of your home from anywhere.
An Excellent Choice for Florida Homeowners
Mini-split heat pumps are the perfect HVAC solution for all your heating and cooling needs in Florida's warm climate. While they tend to be less efficient in extremely cold temperatures, they provide more than enough heat for Florida's mild winters with minimal monthly costs. They are also highly effective at removing humidity and cooling your home, even on the hottest days of the year.
Partner With Our Trusted Mini-Split Installation Experts
At Sunrise Heat & Air, we have decades of experience providing expert HVAC services to the Tampa Bay area. Our team can help you plan, design, and install your new ductless HVAC system for the ultimate in home comfort. We even offer mini-split repair and maintenance. Our team is fully licensed and insured for your protection and works with all the leading manufacturers.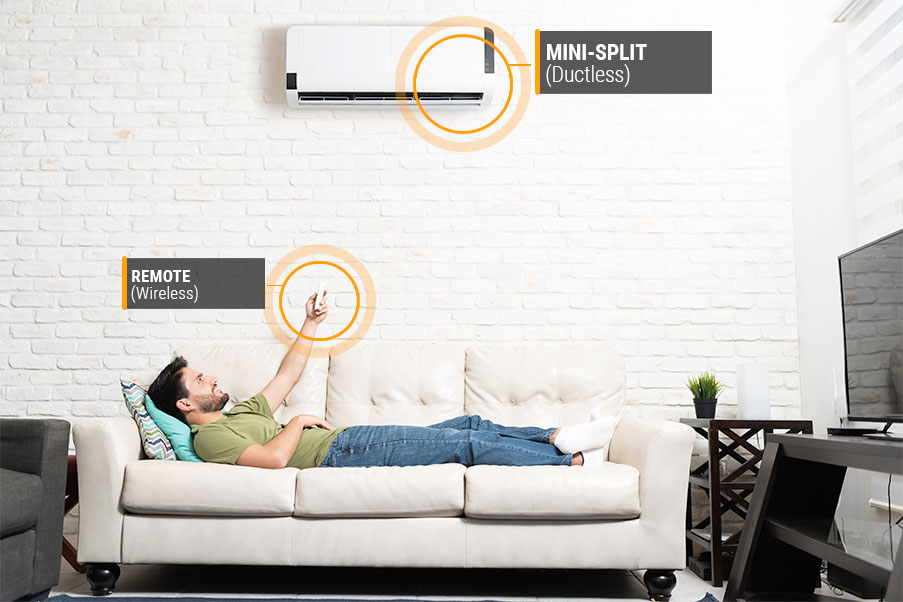 How Our Mini-Split Installation Works
How Much Do Our Mini-Spilt Systems Cost?
Our ductless AC mini-split systems are an affordable investment in your home's comfort and can substantially improve your home's energy efficiency. Contact us today for a quote.
Request a Quote for Mini-Split Installation in Tampa Bay Today
If you are ready to enjoy the comfort and affordability of a mini-split AC unit in your home, we are here to help. Contact us today at (727) 219-2389 for a quote.
Very professional, knowledgeable. Everything was perfect. Best technicians I have ever worked with. I would recommend Sunrise to everyone I know. A great experience.