AC Maintenance
Regular ac maintenance is key to keeping your air conditioner running efficiently and avoiding costly repairs. A well-maintained ac unit will have a longer lifespan, and will keep your home cool and comfortable during the hottest months of the year. AC maintenance service providers can clean and inspect your unit, check for wear and tear, and make any necessary repairs. They can also offer advice on ways to improve the efficiency of your ac unit, such as by regularly changing the air filter. By investing in regular ac maintenance, you can keep your air conditioner running smoothly for years to come.
Why You Should Have the Air Conditioner Regularly Serviced?
One of the common AC mistakes people do is calling an AC professional only when the unit is already broken. In fact, only 42% of homeowners hire a professional to conduct routine maintenance on their air conditioning system.
Regular maintenance costs a fraction of the cost of repair or replacement. Think of all the money you would save as well as the inconvenience factor that comes along with a broken AC unit.
This is why our customers love our maintenance packages. They are inexpensive and effective for keeping your system running at optimal output.
We Maintain All Air Conditioner Brands
What you can do to keep your AC running properly?
Clean or Replace Air Filters
Dirt and debris can clog the filters and prevent normal airflow. This diminishes your air conditioner's efficiency. Particles can also get into the evaporator coils and reduce the amount of heat they absorb from the environment.
Replace air filters at least every 6 months to reduce energy consumption up to 15%.

Clean the Coils and the Condenser
Dirt can get into the coils and the condenser. Clean these devices regularly to prevent dirt accumulation, which can impair heat absorption and air flow.
Replaces Lines and Drains
Clogged or broken lines and drains prevent air conditioners from reducing indoor humidity. This can cause moisture buildup, which is preferred by molds and other microorganisms.
Seal the Gaps
Make sure there is no space between the unit's body and the frame. Gaps let cooled air out and hot air in, which negates the air conditioner's function and inflate energy bills.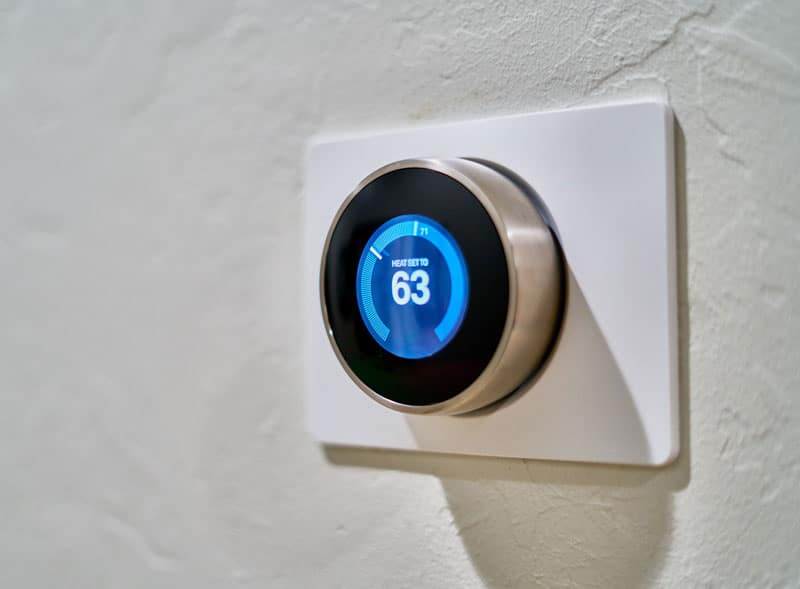 But there are many other important things that only professional AC technicians are allowed to do:
Check the refrigerant levels

Check for refrigerant leaks

Remove, contain and properly dispose old refrigerant

Seal leakage in the ducting system

Calibrating the electric control system

Check electrical terminals and connections

Install necessary electrical components

Assess the condition of the belts and oil motors

Adjust the thermostat
Why Choose Sunrise for AC Maintenance?
When it comes to AC maintenance, the people of Bay Area put their trust on Sunrise Heat & Air.
20 Years of Dedicated Service
Sunrise Heat & Air is a part of the Sunrise brand. A brand that has been a part of the Florida community for 20 years now. Honesty, reliability, and excellent craftsmanship allow Sunrise to maintain a respected name.
The #1 Choice in AC Maintenance
Sunrise Heat & Air understands the importance of AC maintenance. This is why we ensure that our services uphold to industry standards.
Non-Stop Learning
This is made possible by our highly-trained AC technicians who are equipped with extensive knowledge and state-of-the-art tools. Our technicians attend regular trainings and seminars to stay up to date with the current trends in the air conditioning industry.
Cutting Edge Equipment
Tools and devices are also updated in order to deliver quick and accurate diagnosis. We also ensure that our service vehicles are well-stocked with common replacement materials and are well-maintained to avoid delays.
A Company That Respects You
Our AC technicians attend to the needs of customers with professionalism. They will come to the site as scheduled, wearing crisp uniform, and certainty that is drawn from years of experience.
Expect our technicians to respect your place and privacy. They are focused on their tasks and will even clean up immediately after completion.
Get the Most Out of Your Money
Sunrise Heat & Air do not take shortcuts. Our technicians meticulously check the air conditioning system to determine its exact condition. Every corner is scrutinized to make sure there is no emerging problem.
You will be informed if there truly is a need for a repair or replacement, or if the unit is still in good working condition. We won't let you pay for unnecessary things!
Thermostat Problem
This is particularly common in dial-type units because they could be erroneously calibrated. Although this can be easily fixed, a qualified AC technician may reveal hidden problems associated with the thermostat issue.
Faulty Compressor
A malfunctioning compressor prevents results to significant cooling capacity of the air conditioner. Aside from insufficient cooling, it is typically associated with a stuttering noise.
A number of things can harm the compression, which include: blocked or incorrectly-sized suction lines, low refrigerant charge, electrical problems, and insufficient lubrication.
GET ALL AC SERVICES UNDER ONE ROOF
Calling multiple companies to check, repair, and install your air conditioning and other household systems can be tiresome. You might also get confused by multiple quotations and varying terms and conditions.
Why put yourself in that kind of situation when you can get all your home services under one roof?
Sunrise offers top-rated AC, Electrical and Irrigation Services.