Protect Your Indoor Air Quality With An Air Purification System
Enjoy Cleaner, Fresher Air in Your Home
Indoor air quality is a significant factor in the health of everyone in your home, from family to pets and friends. When the levels of pollutants become too high, it can lead to a variety of health problems, such as asthma, and allergies, along with the following:
Unpleasant odors
Itchy, watery eyes
Coughs and congestion, and flare-ups of other respiratory problems
Fatigue
Frequent headaches
Nausea
The most common indoor pollutants are pollen, dander, dust, tobacco smoke, fungi, and viruses, which can enter your home through doors, windows, and air vents.
These contaminants can be managed with regular cleaning, using air purifiers, and by using the right ventilation system. Regularly dusting, vacuuming, and wiping down surfaces can help reduce pollen and dust. Air purifiers and air filters can help reduce the level of airborne contaminants. Additionally, proper ventilation systems can help remove those unpleasant odors, reduce moisture levels, and reduce the number of airborne pollutants.
It is important to understand the challenges posed by indoor air quality and to take the necessary steps to reduce the level of pollutants in your home. Taking these precautions can help protect you, your family, pets, and friends from the health risks associated with poor air quality. Contact us today at (727) 219-2389 and let one of our experts show you how.
Are you looking for additional ways to improve the indoor air quality of your home or business? Contact Sunrise Heat & Air for AC UV light installations in Tampa Bay, FL, today.
Why Choose a UV Light for Your AC System?
Ultraviolet lights for HVAC systems are an effective air purification strategy that can help you significantly reduce the presence of organic matter in your system. They are effective against mold, mildew, and bacteria and offer many benefits, including:
Reduced the risk of illness

Improved airflow of your system

Reduced strain on your system

Lowered the risk of repairs

Reduced or eliminated odors
If you want to learn more about all the benefits of an HVAC UV air filtration system, contact us today. Our HVAC experts will be happy to answer any questions.
How Our HVAC UV Light Installation Works
How Much Do UV Lights for AC Systems Cost?
Our UV light systems are an affordable way to extend the life of your HVAC system while lowering maintenance costs and improving comfort. Your cost will depend on your system and the size of your home or business. Contact us today for a quote.
Choose Tampa Bay's Leading HVAC Professionals
At Sunrise Heat & Air, we have provided dependable and affordable HVAC services to the Tampa Bay area for more than 20 years. Our entire team is highly trained, courteous, and experts in their field for service that you can count on. We are also fully licensed and insured and offer a satisfaction guarantee on all our services.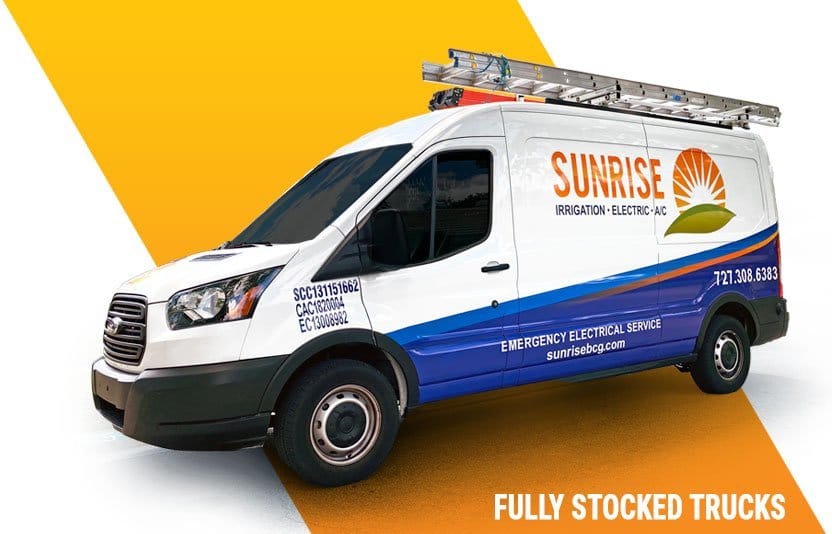 What does an AC UV light do?
Sunrise AC
2022-05-13T16:45:28-04:00
An AC UV light is a type of air purifier that uses ultraviolet light to kill bacteria and viruses in the air.
How does an AC UV light work?
Sunrise AC
2022-05-13T16:36:53-04:00
An AC UV light works by emitting ultraviolet radiation. This radiation is then used to kill bacteria and other microorganisms in the air.
Does an AC UV light kill mold and bacteria?
Sunrise AC
2022-05-13T16:45:10-04:00
Yes, an AC UV light can kill mold and bacteria. UV radiation is a powerful sterilizing agent, and it's able to penetrate the cell walls of microorganisms to destroy their DNA. This makes UV radiation an ideal tool for disinfection and decontamination.