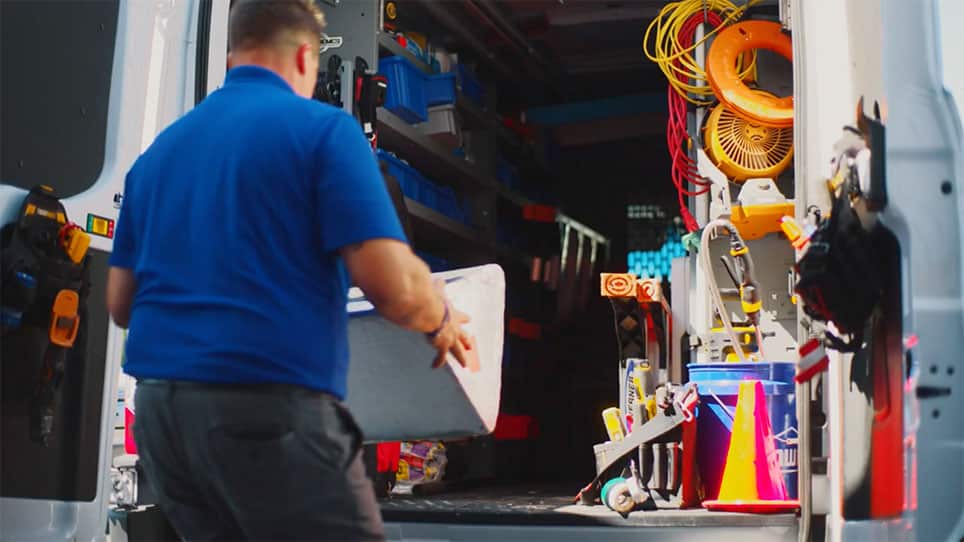 In 2019, repairs to air conditioners were some of the most common home repairs, with 23.67% of people surveyed reporting a repair.
Air conditioners are one of the most heavily used systems in the home, so finding a reliable company to help with repairs and maintenance can provide you with peace of mind that your system is in the best hands.
Do you need help choosing the best AC repair company in your area? Keep reading this AC repair contractor guide for the top factors you should consider when hiring AC repair contractors.
Check Online Reviews
When you hire an AC repair contractor, you first need to check online reviews for each of the companies you are interested in working with.
These online reviews will help you learn more about past clients' experiences working with a company and can help you weed out the lower-quality companies from those with better services.
Reading online reviews is an easy way to ensure that you will work with a high-quality and reliable company. You can learn more about their past track record to ensure that they have enough experience in the industry.
An experienced company will be better equipped to repair any air conditioning problem that you encounter and will provide you with the best services possible.
Get a Pricing Estimate
Next, you need to get a pricing estimate from an HVAC company. Repairs for your air conditioner can be quite expensive, so you must find a company that fits your budget.
When you get a pricing estimate, you need to find a company that provides an in-home evaluation before naming a price. If you find a repair company that offers an estimate over the phone, this is a big red flag!
This is because there are many things that go into determining what type of repair you need. An HVAC company should inspect your system in person to make sure they can give you an accurate estimate.
You should also avoid hiring a company that offers the lowest bid. While you need to find a repair company that you can afford, companies that lowball their bids may not provide you with the same quality of services as another company.
It will end up costing you more in the long run to hire a low-quality and inexperienced contractor that offers a low price. Instead, you should pay the extra money necessary to have a job done well.
Choose a Licensed and Insured Company
Next, you must choose a licensed and insured company to work with. When you hire a licensed HVAC contractor, it proves that they have the right training and knowledge necessary to provide you with the services you need.
It also shows that they went through the right steps to be able to provide you with the best services possible.
Insurance is also essential and will protect you in the event of an accident or property damage. If you hire a company without insurance, you may be held liable for any injuries or damage that occur on your property.
Most contractors will provide you with proof of insurance and licensure if you request it. If they won't, this is another red flag and you should avoid working with them.
Ask About Guarantees
If you are paying for an air conditioner repair, you need to feel confident that the repair will work and that your system will run smoothly once the repair has been completed.
Because of this, you may want to find a company that offers guarantees on their repair services. If something happens to your air conditioner or the repair didn't fix the original problem, the company will come back and fix the issue without charging you.
This way, you can feel peace of mind that you are paying for high-quality services that will actually offer results.
Learn About Additional Services
Before hiring an HVAC company for your AC repair, you may also want to learn more about the additional services their company offers. This way, you can hire them again for any of your other HVAC needs.
For example, you may want to hire a company that provides routine HVAC maintenance when the weather changes. These tune-ups will ensure that your system runs smoothly all year long.
It will also keep your HVAC running as efficiently as possible and keep it from wasting energy.
Finding a company that offers many HVAC services will provide you with a one-stop-shop for all of your HVAC needs.
Consider Availability
Finally, you may want to consider a company's availability before you select an AC repair contractor. When your air conditioner breaks in the middle of the summer, it can be difficult to schedule an appointment with many companies, as it is the busiest time of year for them.
Finding a company that can schedule your repair as quickly as possible will help you get your air conditioner up and running much faster! This way, you will be kept comfortable during the hot summer months.
When you get an in-home consultation, you can ask the contractor how far out they are scheduling services.
Looking for an AC Repair Contractor in Florida?
When you are choosing an AC repair company, it is important that you thoroughly research each of your options to find the most reliable business. By following each of these AC repair contractor tips, you can find a high-quality repair service in your area!
If you are looking for an AC repair contractor in Florida, Sunrise Heat & Air can help! We provide AC installation, repair, maintenance, and more.
Contact us today to learn more about our services or to get a free in-home estimate for your air conditioner repair.