HVAC Services In Dunedin, FL
Your air conditioner performs a critical function: it keeps you and your household cool and comfortable indoors. It can be both costly and inconvenient when your air conditioner malfunctions. Waiting to address a problem with an air conditioner might lead to far worse issues later on as components wear out or complications develop.
When your air conditioner needs to be repaired, call a skilled Dunedin AC service company like Sunrise Heat & Air. Our team at Sunrise Heat & Air makes air conditioning repair, maintenance, and installation a breeze.
We have experienced professionals who can assist you in identifying problems with your air conditioning system. We can build and implement a repair plan after examining your AC system to treat the current situation while mitigating potential issues.
Give us a call or book an appointment to get professional AC repair in Dunedin.
AC Repair in Dunedin
[toc]
If your air conditioner is blasting warm air or isn't functioning at all, it's time to call the professionals at Sunrise Heat & Air for assistance. We have the knowledge and experience to assess the scope of the repairs required.
After all, this isn't simply about a sweltering afternoon. It's a problem that, if left unaddressed, could severely damage your air conditioning system. That's why it's crucial to identify issues early on before they become too costly to fix.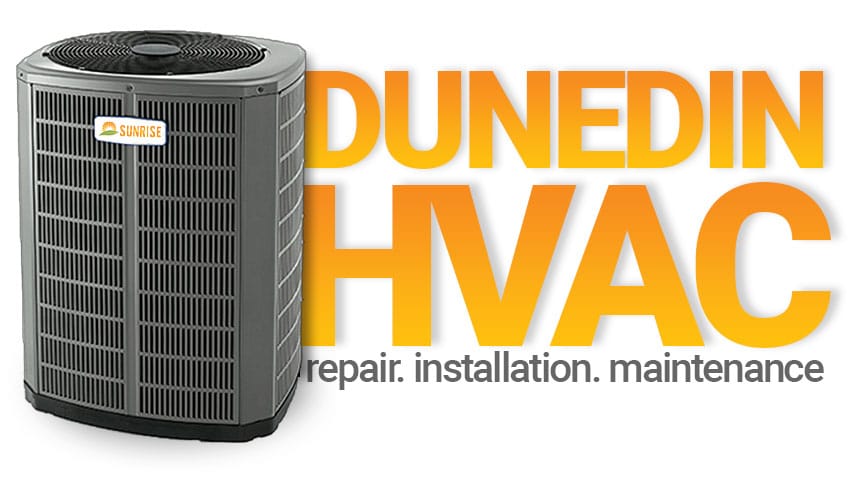 AC Installation in Dunedin
The Sunrise Heat & Air team can provide AC replacement in Dunedin, FL if repairs are no longer sufficient. Our professionals can handle any brand, make, or model of cooling equipment, from ductless mini-splits to central air conditioning systems. We always make it a point to arrive on time, so regardless of when you call for assistance, you'll be taken care of.
AC Maintenance
The key to long-term energy efficiency and maximum performance is proper AC maintenance in Dunedin. That's where the experts from Sunrise Heat & Air come in.
Our specialists are certified, qualified, and undergo continuous training to keep up with the industry's most recent developments and technologies. Our reliable air conditioner maintenance services are guaranteed to leave you satisfied.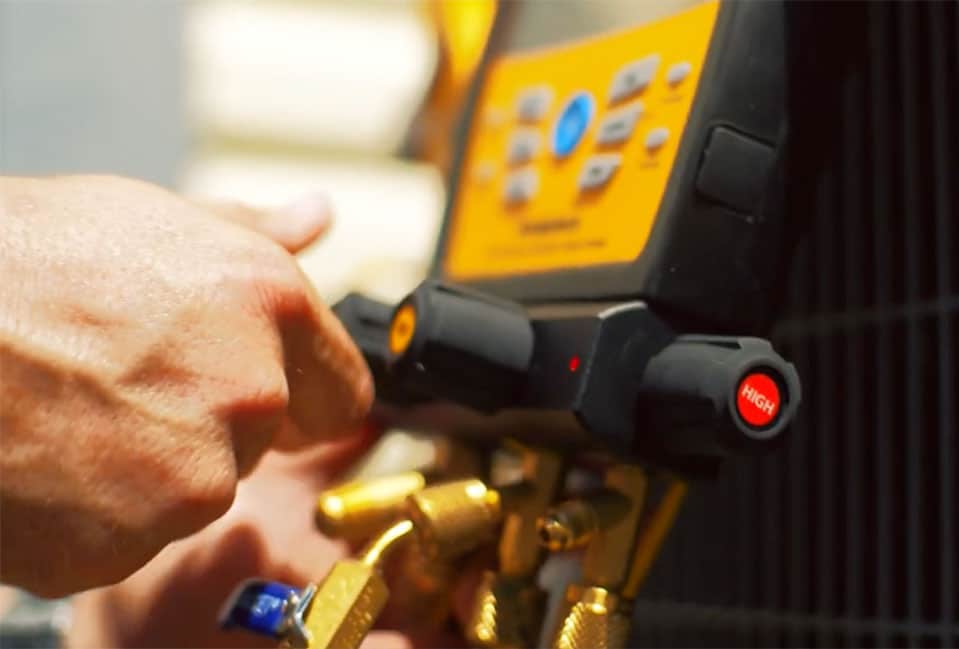 Signs You Need to Have Your AC Checked
At Sunrise Heat & Air, we recognize the value of a well-functioning air conditioning system in your everyday life. That's why we are ready to diagnose any problem quickly and accurately.
Air conditioning problems can occur due to several reasons. Here are some signs that you need to call our air conditioner repair services:
Loud noises coming from your air conditioning unit

Strange odors from the unit or vents when the AC is turned on

Frequent on/off cycles cause insufficient cooling

Water leaks from the air conditioner

Uneven cooling levels in different parts of your house

Humidity is rising even when the air conditioner is running
If you notice any of these issues with your unit, contact our knowledgeable air conditioning specialists immediately. Sunrise AC will provide a detailed assessment of the issue and potential solutions to assist you in making the best decision possible.
Dunedin, FL
Sunrise Heat & Air
1116 Nebraska Ave.
Palm Harbor, FL 34683
P: 727-220-5422
More About Dunedin Florida
Dunedin, Florida is a beautiful coastal city located on the Gulf of Mexico. Visitors and residents can enjoy many outdoor activities, including fishing, kayaking, and paddle boarding. The city is also known for its stunning beaches and parks. Dunedin is a great place to visit for those who enjoy the outdoors and want to experience all that Florida has to offer. Sunrise Heat & Air is located just north of Dunedin, drive up Alt 19 to visit our location.