HVAC Services In Largo, FL
It's not only the hottest part of summer, but also one of your biggest expenses. You don't want to be stuck with an uncomfortable AC that doesn't cool down your home properly- did you know up too 78%of Americans spend their time in discomfort due cooling costs? That's why when it comes time for professional Largo air conditioning services call Sunrise Heat & Air!. We have served Largo well over the years ensuring people are able satisfy thermostat needs without breaking bank accounts!
The professionals at this company will provide quotes based off competitive prices so everyone can find what works best within budget constraints.
AC Repair In Largo
[toc]We all know that even the best units can lose their efficiency or break down over time. Like any other machine, they experience wear and tear- but you might not notice it at first! Some signs indicate when calling us:
The air coming out of my AC unit is warm.

A musty odor is coming from its ventilation system

Sound of water dripping into unit

Strange sound coming from AC
Your AC unit may be on its last leg, but there are still some things you can do to get it running smoothly again. When the heating and cooling systems of your home work together in perfect harmony without any hiccups or breakdowns – that means everything is going according with plans! Contact us if something seems wrong so we can come fix whatever needs fixing before getting worse—it'll save money in down time for yourself as well as our service fee if one thing turns into another because they kept happening after regular maintenance was finished being done every few months…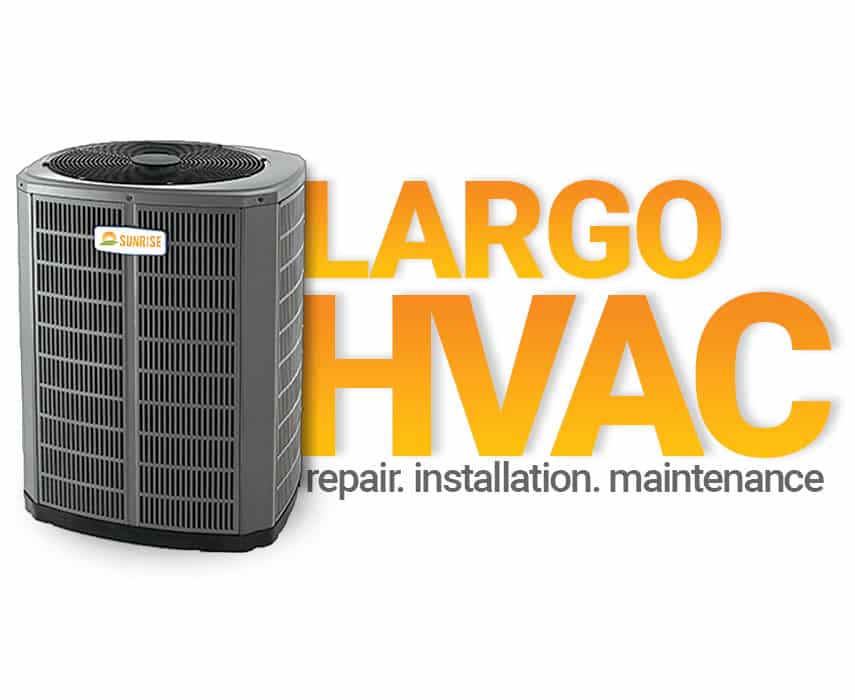 AC Replacement Largo FL
Sometimes, the best option isn't always a simple repair. If you ever need help with your AC unit and are unsure which model will provide optimal comfort for any given situation, contact our professional technicians at Sunrise who can guide not only in choosing an efficient replacement but also assist with all aspects of HVAC installation including programming capabilities!
Your AC unit is at least ten years old.

AC repairs are become normal

Your system takes longer to cool your home

Your energy bill is increasing
We're here to help. Let us guide you in making the best decision for your needs!
AC Installation Largo
In order to cool your home, you'll need a high-quality AC unit. Installing an inefficient cooling system can lead to other problems and should be avoided at all costs! When installing new air conditioning equipment in any property our technicians will ensure that it meets rigorous standards for efficiency as well as adhering closely with latest industry updates so we don't miss out on possible advances like dual fuel systems or energy recovery features (which make using less electricity). You deserve nothing but excellence from us; contact Sunrise today.
The Most Reliable Largo AC Service Company
At Sunrise, we pride ourselves on a lifetime of trust. We want you to see that when it comes time for your AC needs and budget concerns–we have what you need! 24/7 availability means no matter the hour or difficulty level-our team is always available with solutions from installation through repair services so call today about how much good air conditioning can do for life at home again in Tampa Bay
At Sunrise Heat & Air, we offer many different types of HVAC systems including: broken condenser fan motor replacement to dirty evaporator coil cleaning. We are your Largo AC Repair Company.
Largo, FL
Sunrise Heat & Air
1301 Seminole Blvd #113
Largo, FL 33770
P: 727-220-5422