HVAC Services In Lutz, FL
An air conditioning unit is responsible for providing comfort in your home. It can be a lifesaver during the hot summer months that cause frustration and discomfort. When you need quality HVAC services, Sunrise Heat and Air is the team you need. We've served Lutz and nearby areas, ensuring homes get the AC they need.
If you're interested in a new AC unit or a repair of your current one, give us a call. We'll give you a quote with the most competitive prices in the market.
AC Repair Lutz
[toc]Even the best units can lose efficiency, need a repair or break down over time. Like any other machine, they experience wear. You may not notice it at first, but some signs indicate that you need to give us a call. Here are some to take note of:
Weak or missing presence of air from the system

Airflow from the AC unit is warm

A musty odor is coming from its ventilation

The machine is noticeably collecting moisture or leaking fluid

There are unusual sounds like banging coming from the AC
If your AC unit ever experiences any of these symptoms, don't hesitate to contact us. We can repair the problem before the issue escalates into something expensive. We'll come to your aid with complete tools for any fix.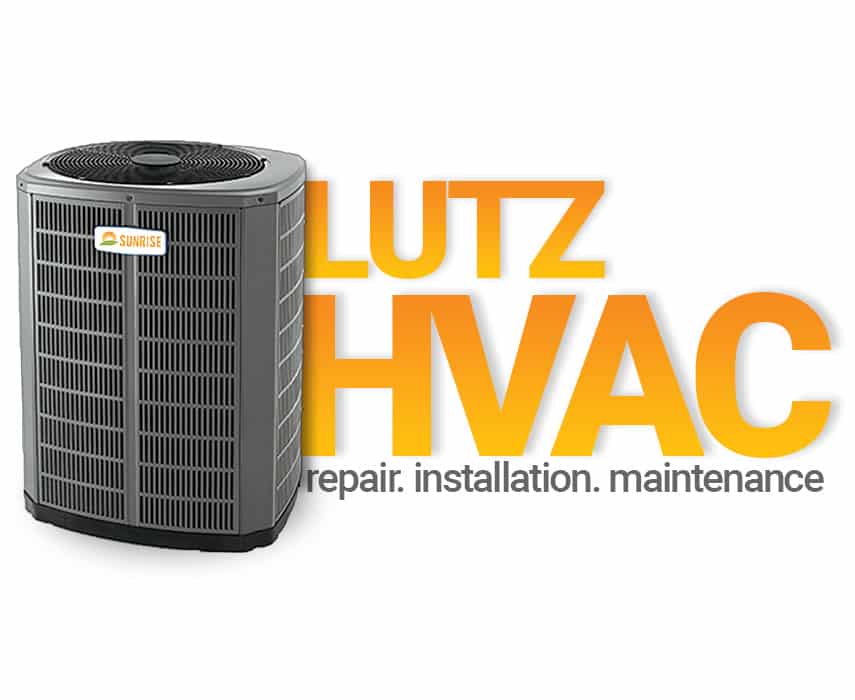 AC Replacement Lutz FL
There are times when a simple repair won't be able to provide the solution you need. In some situations, you may also need an upgrade. An older AC unit will not have the same efficiency newer models provide. If you ever need a guide, Sunrise's technicians can help you choose the best replacement unit you need. Here are some signs you may need a replacement:
Your AC unit is at least ten years old.

Your system no longer cools like it used to

Your energy costs are increasing.
In these scenarios, replacement may be the best option. Consult with us, and we'll provide you the information you need so you can make a better decision.
AC Installation In Lutz
When installing a new AC in any property, there are many considerations to take. A mistake with the unit or size can lead to inefficiency with cooling. You'll want our technicians to check your home so we can recommend the best AC unit. Our team trains extensively and understands the machines of different manufacturers.
You want the best possible tool for comfort at home. If you want a new AC installed, Sunrise can give you the expertise you need. Contact us today.
The Most Reliable Lutz AC Service Company
At Sunrise, our goal is to develop long-term relationships. We want you to see that we are a company you can trust for a lifetime. We always treat each customer with the care they need and provide some of the best prices in the market.
We are available for contact 24/7. We want to make sure you resolve any AC problems as early as possible. Contact us today, and we can begin work on your property.
Lutz, FL
Sunrise Heat & Air
3750 Gunn Hwy Suite 104
Tampa, FL 33618
P: 727-220-5422